February 3rd, 2010
Drv Luxury Suites provide our customers with the best built 5th wheel in the industry. We achieve this by providing the best insulation levels any RV has in the industry today. All our products, which include the Select Suite, Mobile Suite, and Elite Suite, are Four Season, Full Time, and Sub Zero Standard!
All our Full Time 5th wheels are insulated with high density, formaldehyde free insulation!!!
R29 Floor - R25 Ceiling - R16 Walls - R16 Slide outs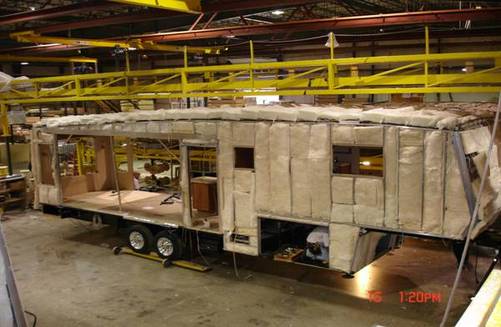 Full Time and Four Season customers want the best, so why not choose the best, Drv Luxury Suites!!!!
Elite Suite, Mobile Suite, and Select Suite...... Setting the standard in Four Season construction!